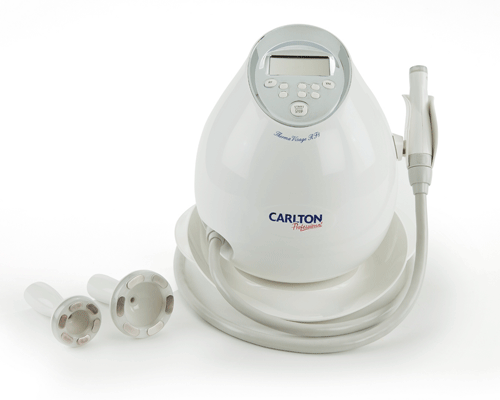 Thermavisage Radio Frequency
A warm, relaxing and very comfortable treatment for the face and neck. Radio waves gently heat into the deep layers of the skin to actively promote collagen stimulation, tighten elasticity and smooth the skin. Radio frequency is combined with vacuum suction to encourage micro-circulation, effectively remove toxins and increase lymphatic drainage.
​
This can be incorporated into your bespoke treatment session.
BENEFITS
Thermal heating contracts elastin fibres


Gently stimulates production of new collagen


Enhances lymph drainage


Gives smoother and tighter skin
​
COMFORT FACTOR
​
​